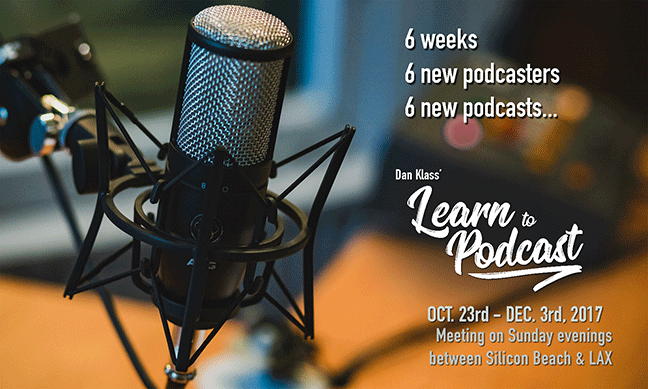 I've been busy putting the finishing touches on the site for my upcoming Learn to Podcast course.
I've taken the podcasting course I developed for UCLA and boiled it down into a 6-week, small "think-tank" style learning experience.  Six podcasters will start from scratch and learn everything I can pour into their brains about podcasting. The materials will be delivered as videos, essays, and exercises at the beginning of each week, then we meet on Sunday evenings to compare notes, discuss our discoveries, ask questions, debate, bond…
I truly believe the best way to learn to podcast is by recreating the honest, collaborative, and supportive atmosphere of podcasting's earliest days. I can't wait.
If you're interested, jump on it. There are only 6 spots per session and they're filling fast.
For more info, go to LAPodcasting.com.