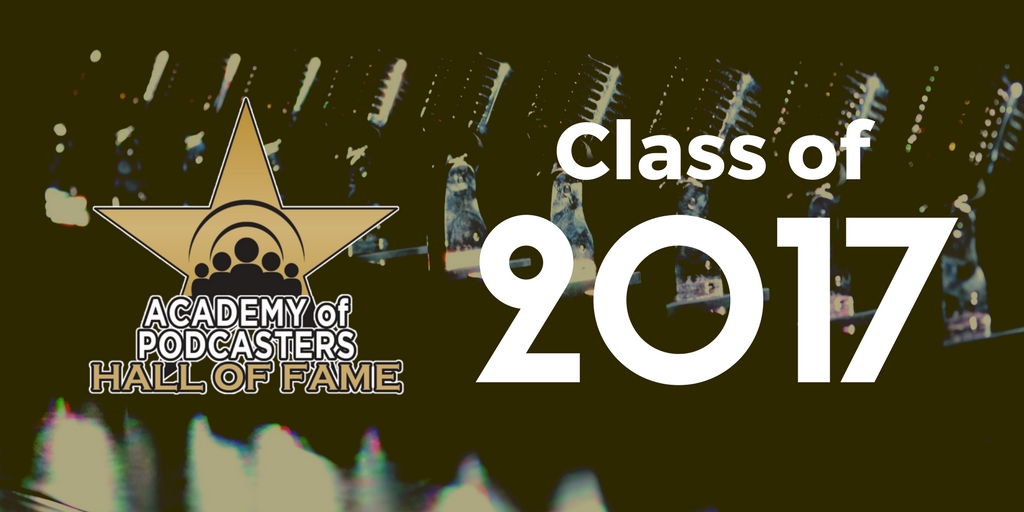 I'm very honored it was announced today I will be inducted into the Academy of Podcasters Hall of Fame.  Holy cow. This is such an honor, I'm a bit speechless.
This year's inductees are Elsie Escobar (Libsyn, She Podcasts), Rob Greenlee (Spreaker), Brian Ibbott (Coverville), Luria Petrucci (a.k.a. Cali Lewis) and yours truly.
 From the official Podcast Movement announcement:
Each year since 2015, Podcast Movement has been proud to partner with the Academy of Podcasters to induct a new class to the AofP Hall of Fame. After an open nomination process, all current members of the HOF voted on the finalists, and we're pleased to announce the 2017 Class.

These five podcast industry veterans will be inducted on Wednesday, August 23 at the ACADEMY OF PODCASTERS AWARDS AND HALL OF FAME CEREMONY, taking place in conjunction with Podcast Movement 2017 in Anaheim.
I have a LOT of people to thank, but I'll save it for the speech… In the meantime, thank YOU.