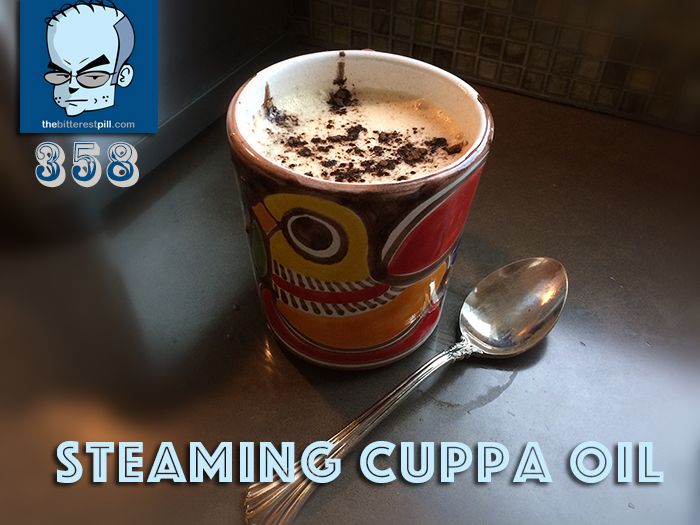 Jeff McCann convinced me to try Bullet Proof Coffee.  It's supposed to give you "mental focus."  Your results may vary.
I also talked about WJPZ FM in Syracuse, and how verticle video is for Soccer Moms.  Sorry, but some things I'll just never abide by… BUT, pretty sure I'm a complete hypocrite, because I don't think I have a Subscribe button on my podcast's website.  Nice. (Here's the Tommy G. podcast)
End of show music this time was "Theme from Penguins on Parade" by Lee Rosevere.
Podcast: Play in new window | Download