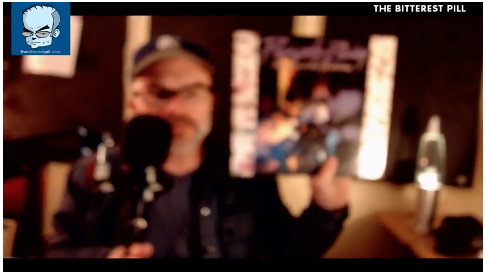 Apparently these days it's taking me a while (too damned long) to get these shows out.  I record The Bitterest Pill every Thursday, but sometimes the episodes sit in post-production limbo for a week or more.  Not great.
My solution?  Make the videos of the recordings available to our supporters on Patreon as soon as possible.
So, from now on, all our Patreon patrons will receive a link to the video version of The Bitterest Pill as soon as I can possibly make it available.  The exact timing is a little bit dependent on YouTube, but I'll set all the wheels in motion as soon as I'm done recording.  That way, hard core fans don't have to wait for me to release the official audio podcast version of the episode.
And this deal is available to all patrons, at all levels of support.  A mass e-mail will go out to every The Bitterest Pill supporter as soon as the video is available.  Maybe even sooner…
If this sounds like something you'd be interested in, check out Patreon and start supporting the show today.

MANY THANKS IN ADVANCE!