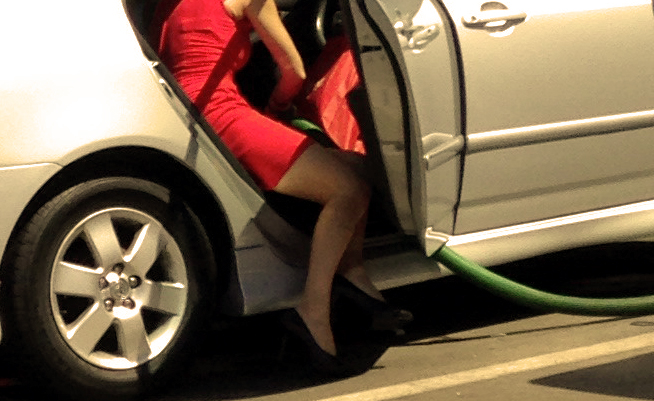 I was very hot telling this story about being very hot, and then seeing a woman who was very hot…
Listen, I agree, it's been WAY too long since the last new Pill.  I won't let it happen again.
Since we last spoke, so much/nothing at all has happened, so I thought I'd just tell you what happened last Friday.  Last Friday I was in a movie.  I think it's called 96 Souls.  I haven't read the script but I'm working on it.  All I know is I went there and put on scubs and it was very hot.  My wife was in Barcelona and my son was being murdered by an Uber driver.  Or not. I don't know, it's all a blur.
And, I looked up a woman's dress at the car wash, but it was entrapment.  And, it was not really up.  It's hard to explain, but I try…
The woman in the photo is not the woman from the story.  The woman's dress in the story was about 8-12 inches shorter than the dress in the photo.  Trust me.
THANKS FOR LISTENING!
Podcast: Play in new window | Download