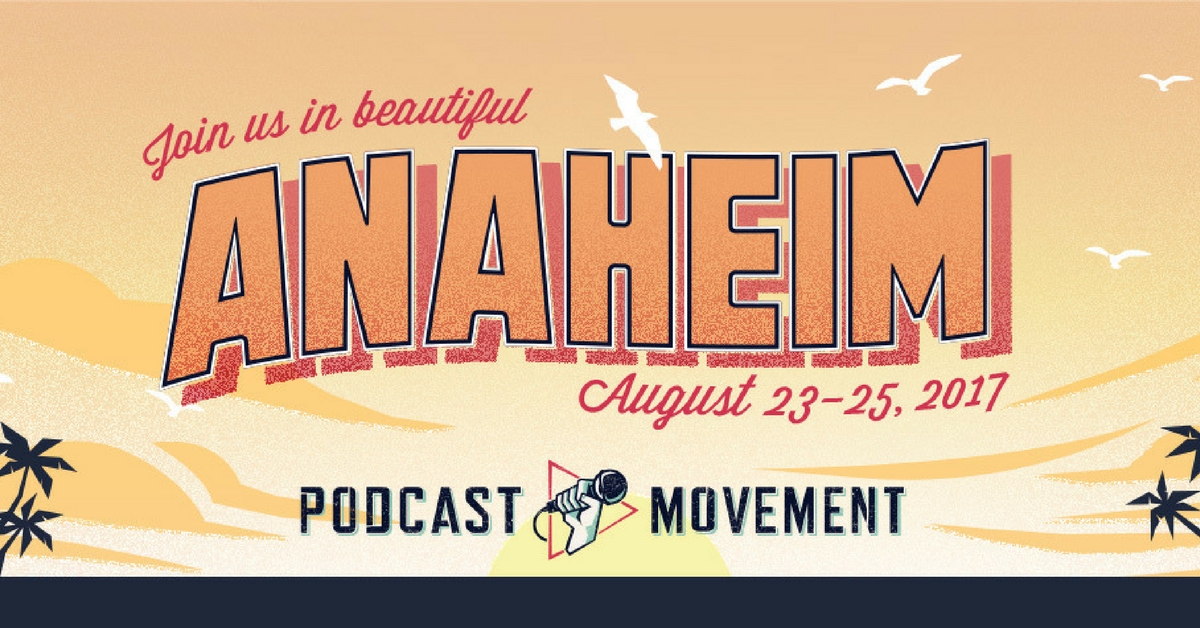 Are you going to this year's Podcast Movement in Anaheim, CA?  Well, I'll be there, and I am honored to say I am one of this year's speakers!
I'll be debuting a new presentation, "Hollywood Hacks for Podcasters."  I've hand-picked pearls of wisdom from my decades of acting, stand-up, voice overs and podcasting to give attendees methods and madness they can apply right-away to improve their podcasting. Here's the official info on the session:
HOLLYWOOD HACKS, APPLIED TO PODCASTING
Want career tips handed down from an Oscar winning actor? Want a crash course in how to apply the methods of stand-up comedy to your podcasts?  Want to learn the one voice-over hack that'll immediately improve how natural you are on mic?  OF COURSE YOU DO…
They keep saying "Content is King."  What they don't say is YOU are the content…
In this fast-paced session, filled with stories and insights, podcasting pioneer DAN KLASS explains how you can apply the secrets he's learned as an actor,  voice-over talent and former comedian to your podcasts.  With over 25-years of successes and failures in Hollywood, Dan's taken the insights and advice he's received from some of the most successful folks in show business, and what's he's learned (often the hard way) on stage, on camera and in front of the mic, and boiled them down into this session, delivered with humor and humiliating honesty. Don't miss it.
Attendees will learn:
– Easy-to-use-right-now performance techniques that'll keep you more natural and engaged, whether you're alone, with a co-host or conducting an interview.
– How to turn their shortcomings and failures into their most valuable asset
– To use their most humiliating moments to build universal stories that build engagement and community.
– The two words that would codify the career of a performer who would become one of the greatest actors of all time.
I hope to see you there.  It's gonna be a great conference.  Also, if you're around that Wednesday night, please come see me officially inducted into the Podcaster Hall of Fame. Yes, I will make an embarrassing speech…
2017 Podcast Movement | August 23 – 25, 2017 @ The Anaheim Marriot | 700 Convention Way, Anaheim, CA 92802 | List of speakers | Schedule |